Beskrivelse
Indeholder verificeret industriel hampekstrakt fortyndet i ekstra jomfru koldpresset marokkansk olivenolie,
som er op til 30 gange mere potent * end normal koldpresset ekstra jomfru olivenolie.
* i antioxidanter, fenoler, terpener, steroler
Indeholder kun naturlige ingredienser.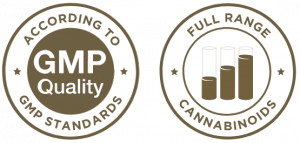 Ingen kunstige farvestoffer, aromaer, konserveringsmidler.
Indeholder hampecannabinoider, som aktiv ingrediens.
Opbevares tørt og køligt.
Anvendelse:
Fugter og lindrer. Påføres huden efter behov.
Forholdsregler:
Ved øjenkontakt eller hudirritation, skyl da straks med vand.
——————————————————————————————————————————————————————————
Op til 30 gange flere antioxidanter end i nogen anden olivenolie
Vi bruger organisk, koldpresset ekstra jomfru olivenolie fra den marokkansk ørken, som bærerolie i Wetality CBD olier produkter.
Olien stammer fra et unikt mikrogeografisk område, og det er derfor, vi kan garantere den ekstremt høje koncentration af antioxidanter.
Vores marokkanske olivenolie har en unik styrke og er kombineret af phyto-ingredienser og næringsstoffer. Oprindelige ekstraktionsmetoder og Wetality's observans på integreret produktion og miljøbeskyttelse, resulterer alt sammen i et produkt med overlegen top kvalitet som er understøttet af videnskabelige kliniske studier, uafhængig laboratorietests og certificeringer.
Det giver innovation i kampen mod frie radikaler – selvom processen er tusinder af år gammel.
Denne specielle marokkanske olivenolie er et naturligt og effektivt svar på celleoxidation. Den er ekstrem rig på olivenpolyfenoler, der udvikler høj antioxidant kraft og gavnlige fedtsyrer.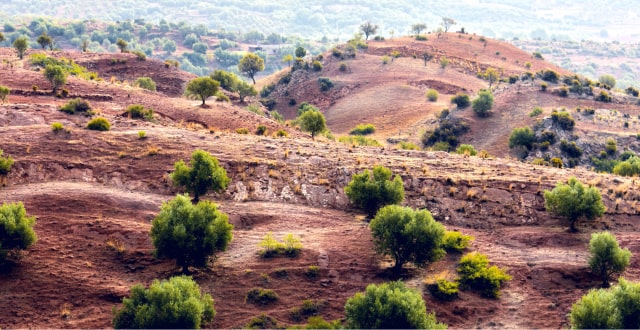 Ørkenens barske forhold er perfekt til at øge mikro indholdet.
Enestående og eksklusiv koncentration af mikroindhold er forårsaget af de særlige forhold i den marokkanske ørken. Olien kommer fra oliventræer, der kæmper for at overleve i et hårdt stenet ørkenmiljø. Dårlig vandforsyning, extrem varme og mangel på næringsstoffer forhindrer rødderne i at vokse frit, og får oliventræerne til at stresse og udløser en selvforsvarsmekanisme, hvorigennem træerne producerer unormalt store mængder antioxidanter. Disse antioxidanter er således mere aktive og mere potente og er derfor den væsentligste årsag til de fremragende resultater som denne specifikke marokkanske olie har vist. (illustreret ved de kliniske undersøgelser).
Olien indeholder op til 30 gange mere hydroxytyrosol, og en kraftig naturlig polyphenol. Da denne olie er fuld af koncentrerede mikronæringsstoffer i små doser, er den ideel til daglig brug.
Hydroxytyrosol
– en stærk antioxidant.
Olivenfrugten er den eneste plante med et så stort indhold af bioaktive polyphenoler; Oleuropein, Tyrosol og Hydroxytyrosol, flavonoider osv.
En nylig og autoritativ videnskabelig forskning udført af Rutgers University og Hunter College demonstrerer effektiviteten af ​​molekylerne i Oleocanthal. Den specielle marokkanske olivenolie indeholder en overlegen koncentration af oleocanthal sammenlignet med andre ekstra jomfruolivenolier.
ANTIOXIDANT KRAFT – ORAC-VÆRDI
(Oxygen Radical Absorbance Capacity)
Naturligt rig på polyphenoler og hydroxytyrosol med et indhold på 233 mg/kg og i Tyrosol med et indhold på 161 mg/kg.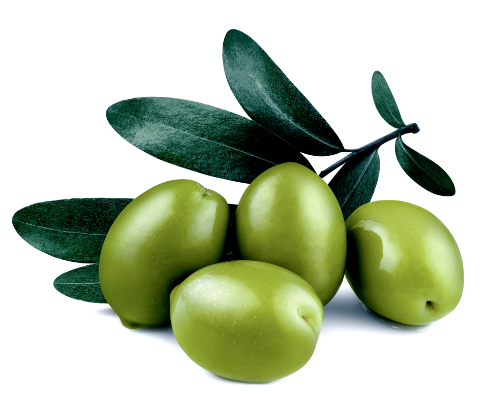 Anvendelse af olivenolie er blevet anerkendt og værdsat gennem århundreder, og det har fået sin fortjente popularitet også inden for moderne naturlig kosmetik. Selvom Wetality bruger denne usædvanlige og unikke olie som bærerolie til vores kosmetiske produkter er denne specielle type olivenolie også blevet testet i forskellige kliniske forsøg som et oralt supplement. Du kan finde mere information om dette nedenfor, kopieret fra producentens produktkatalog:
Kliniske studier:
KLINISK Undersøgelse nr. 1 – Gigt / artrose og smertereduktion Dette er et randomiseret, dobbelt blindet, placebo kontrolleret klinisk forsøg som undersøger oliventræets polyfenoler som naturlige antiinflammatoriske middel. Reference: AMERIKANSK TIDSSKRIFT FOR BIOLOGISK OG FARMACEUTISK FORSKNING
KLINISK Undersøgelse nr. 2 – Anti-kræfteffekt (CNRS Paris Frankrig) Lavet i Frankrig med support fra Laure Eloy, Thierry CRETEIL IPSIT, Farmaceutisk Fakultet, Paris Sud University, Reference: AMERICAN JOURNAL OF BIOLOGISK OG FARMACEUTISK FORSKNING.
KLINISK Undersøgelse nr. 3 – Antimikrobiel virkning, European Journal of Scientific Research ISSN 1450-216X / 1450-202X Vol. 132 nr. 3. maj 2015, s.255-265. Formål med at evaluere den antimikrobielle aktivitet.
KLINISK Undersøgelse nr. 4 – Diabetes gunstig virkning, EN 14-UGE RANDOMISERET, DOBBELBLINDET, PLACEBO-KONTROLLERET KLINISK PRØVNING Reference: AMERIKANSK TIDSSKRIFT FOR BIOLOGISK OG FARMACEUTISK FORSKNING.
Batch No: https://wetality.com/wp-content/uploads/2023/07/NO.07_Night_30ml_Batch_260426.pdf
https://wetality.com/wp-content/uploads/2023/06/NO.07_Night_Batch_130326.pdf